Our Founder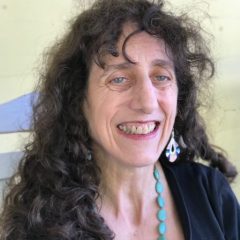 Patrice Melnick is a writer, arts administrator and community activist. Following Hurricane Katrina, Melnick moved from New Orleans to Grand Coteau, Louisiana, where she opened up a gift shop and started a literary reading and open mic series. In 2010 she established the nonprofit organization the Festival of Words Cultural Arts Collective which promotes the literary arts in the surrounding rural communities.

Melnick taught English and creative writing at Xavier University in New Orleans, where she founded one of the first creative writing programs at a Historically Black University, for thirteen years before moving to Grand Coteau. Patrice Melnick holds a B.A. in English from the University of Texas at Austin, and an M.F.A. in Creative Writing from the University of Alaska, Fairbanks. Her poems and essays have appeared in many literary journals including Prism International, Red Brick Review and Grain. She has been honored for both her writing and community contributions. Her poem :Tattoos and Birthmarks," was awarded 3rd prize in Federico Garcia Lorca Poetry Prize. She received the Public Humanities Programming award from the Louisiana Endowment for the Humanities and was named one of the Louisianians of 2019 by Louisiana Life Magazine.
Patrice Melnick has published a memoir, Po-boy Contraband: from Diagnosis Back to Life (Catalyst Press) and a poetry chapbook, City of Hey Baby (Finishing Line Press.) She lives in Grand Coteau, and now serves as Director of the Opelousas Museum and Interpretative Center. Patrice is breathing new life into the museum.

Although she has moved on, Festival of Words will never forget its debt to our founder, the amazing Patrice Melnick.