THE FESTIVAL
OF WORDS NOVEMBER 6-7, 2020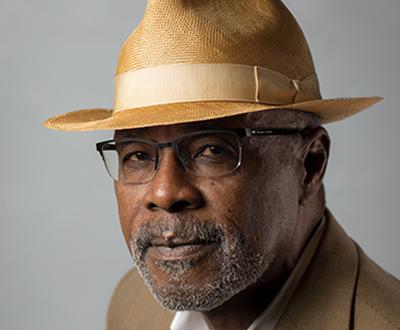 FEATURING

John Warner Smith


John Warner Smith is the author of four collections of poetry. His fifth collection, Our Shut Eyes: New & Selected Poems on Race in America, is forthcoming from MadHat Press in 2019. Smith began writing poetry while building a successful professional career as a public administrator and a bank executive. His last public sector position was service on the cabinet of Governor Kathleen Babineaux Blanco as Secretary of the Louisiana Department of Labor, where he led the recovery of the states workforce development system in the aftermath of Hurricanes Katrina and Rita. Smith earned his MFA in Creative Writing from the University of New Orleans. Upon completing the MFA, he received a fellowship from the Cave Canem Foundation to attend the prestigious writing program founded by Toi Derricotte and Cornelius Eady. Smith is also a three-time participant of the Callaloo Creative Writing Workshop, where he studied under award-winning poets Tracy K. Smith and Terrance Hayes. Smith teaches English at Southern University in Baton Rouge. Since November 2007, he has directed a statewide non-profit organization dedicated to reforming public education in Louisiana.

PUBLICATIONS & PRIZES

Books: Muhammad's Mountain (Lavender Ink, 2018) , Spirits of the Gods (University of Louisiana at Lafayette Press, 2017) , Soul Be a Witness (MadHat Press, 2016) , A Mandala of Hands (Kelsay Books, 2015) Prizes won:

Smith is the 2019 winner of the Linda Hodge Bromberg Award. His poetry has been nominated for Pushcart Prizes and for the Sundress Best of the Net Anthology. His first manuscript was a finalist in the Crab Orchard Series in Poetry First Book Award competition. In August 2019, Smith was appointed the State Poet Laureate of Louisiana by Governor John Bel Edwards and the Louisiana Endowment for the Humanities. Smith will serve a two-year term.




FEATURING

Robin Ha
Robin Ha grew up reading and drawing comics. At fourteen she moved to the United States from Seoul, Korea. After graduating from the Rhode Island School of Design with a BFA in illustration, she moved to New York City and started a career in the fashion industry.

Her work has been published in independent comic anthologies including Secret Identities and The Strumpet, as well as in the pages of Marvel Comics and Heavy Metal Magazine. She is also the author of the New York Times bestselling comic recipe book Cook Korean!: A Comic Book with Recipes. Her most recent publication is the highly acclaimed graphic novel "Almost American Girl."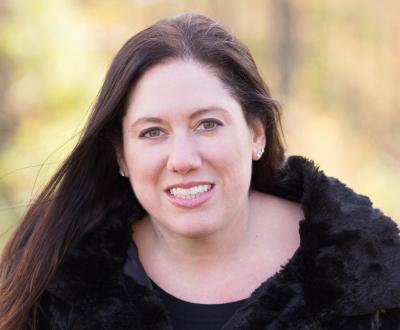 FEATURING

Erika Meitner


Erika Meitner is the winner of the 2018 National Jewish Book Award for Poetry and author of five books of poems: Holy Moly Carry Me; Inventory at the All-Night Drugstore; Makeshift Instructions for Vigilant Girls; and Ideal Cities, which was a 2009 National Poetry series winner; and Copia. Her poetry and prose have been widely anthologized. Born and raised in Queens and Long Island, NY, Meitner is a first-generation American: her father is from Israel; her mother was born in a refugee camp in Germany, which is where her maternal grandparents settled after surviving the Holocaust. Meitner is currently a professor of English at Virginia Tech, where she directs the MFA and undergraduate programs in Creative Writing.






Past Featured Authors
Jack Bedell 2018
Darrell Bourque 2009, 2010, 2013, 2017
Jericho Brown 2015
Patricia Cravins 2007
Desiree Dallagiacomo 2011
Jarvis DeBerry 2012
Toby Daspit 2010
Toi Derricotte 2011
Anderson Dovilas
Cornelius Eady 2019, 2018
Kendra Hamilton 2010
Kelly Harris 2012
Ava Leavell Haymon 2014
Rebecca Henry 2013

Yuri Herrera
D'Andre Hill
(Baton Rouge Slam Team) 2010
Ravi Howard 2009
Ladee Hubbard 2018
Kirby Jambon 015
Barb Johnson 2011
Allison Joseph
Julie Kane 2012
Fabienne Kanor 2013
Randall Kenan 2012
Saddi Khali 2007
Genaro Ky-Li Smith 2013
Yvette Landry 2016

Corey Ledet 2015
Akeem Martin 2013
Patrice Melnick 2012
Jessica Powers 2009
Mona Lisa Saloy 2009
Clare L. Martin 2007
Jerry McGuire 2007
Bonny McDonald 2012
Rain Prud'homme-Cranford 2016
Charlie Rauh 2018
Roddie Romero 2014
Donney Rose
(Baton Rouge Slam Team) 2010, 2019
Naomi Shihab Nye 2013

Chancellor "Xero" Skidmore
(Baton Rouge Slam Team) 2010, 2012
Tim Seibles 2011
Patricia Smith 2017
Olympia Vernon 2010
Cedric Watson 2018
Latasha Weatherspoon 2010, 2014
Lana Wiggins 2007
Jocelyn Young
(Baton Rouge Slam Team) 2010
Reggie Young 2007
Luis Urrea 2014