THE FESTIVAL
OF WORDS NOVEMBER 5-6, 2021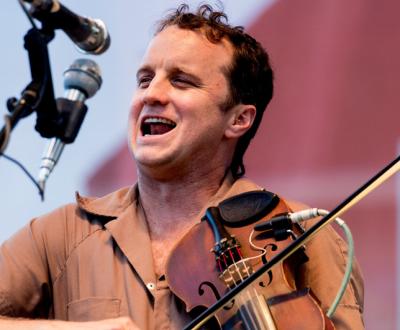 FEATURING

Louis Michot


Louis Michot is best known as the fiddle player and lead-singer for the Grammy award winning Lost Bayou Ramblers, but his passion for Louisiana French and local folklore are what fuels his career as a musician. Based in Arnaudville, LA, Louis resides with his wife Ashlee and three sons, Julien, Louis Jr, and Marius in the house he built himself.

Louis was born and raised in South Louisiana, and started playing Cajun music on the stand-up bass at age 14, replacing uncle David Michot in the world traveled group of his father and uncles, Les Freres Michot. He picked up the fiddle at age 19 and started the Lost Bayou Ramblers with his brother Andre Michot. Louis took to learning his ancestral language of French by traveling throughout French Canada, by learning from Cajun French speakers at home in south Louisiana, and by singing the endless repertoire of Cajun French music.
FEATURING

Aimee Nezhukumatathil
Aimee Nezhukumatathil is the author of a book of nature essays, World of Wonders: In Praise of Fireflies, Whale Sharks, & Other Astonishments, which was named a finalist for the Kirkus Prize in non-fiction, and four award-winning poetry collections, most recently, Oceanic (2018). Awards for her writing include fellowships from the Mississippi Arts Council, Mississippi Institute of Arts and Letters Award for poetry, National Endowment of the Arts, and the Guggenheim Foundation. Her writing has appeared in NYTimes Magazine, ESPN, and Best American Poetry. She is professor of English and Creative Writing in the University of Mississippi's MFA program.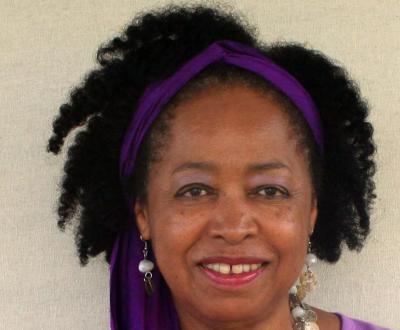 FEATURING

Malaika Favorite


Malaika Favorite, born the second of nine children to Amos and Rosemary Favorite, is an artist and poet who hails from Geismar, Louisiana. As an eleventh grader in 1965, Favorite was the first African-American to integrate Ascension Parish Schools when she transferred from the segregated Prairieville High School, to Dutchtown High School. Favorite earned her BFA and MFA from Louisiana State University .

Favorite's work resides in the permanent collections of the Morris Museum of Southern Art, Absolut Vodka, the Coca-Cola Company, Hartsfield-Jackson Airport, Atlanta, and others. She is an artist member of the Baton Rouge Gallery and exhibited her work with many institutions. She has published two books of poetry, "Dreaming at the Manor" and "Illuminated Manuscript: Poems and Prints ."




Past Featured Authors
Jack Bedell 2018
Darrell Bourque 2009, 2010, 2013, 2017
Jericho Brown 2015
Patricia Cravins 2007
Desiree Dallagiacomo 2011
Jarvis DeBerry 2012
Toby Daspit 2010
Toi Derricotte 2011
Anderson Dovilas
Cornelius Eady 2019, 2018
Kendra Hamilton 2010
Kelly Harris 2012
Ava Leavell Haymon 2014
Rebecca Henry 2013

Yuri Herrera
D'Andre Hill
(Baton Rouge Slam Team) 2010
Ravi Howard 2009
Ladee Hubbard 2018
Kirby Jambon 015
Barb Johnson 2011
Allison Joseph
Julie Kane 2012
Fabienne Kanor 2013
Randall Kenan 2012
Saddi Khali 2007
Genaro Ky-Li Smith 2013
Yvette Landry 2016

Corey Ledet 2015
Akeem Martin 2013
Patrice Melnick 2012
Jessica Powers 2009
Mona Lisa Saloy 2009
Clare L. Martin 2007
Jerry McGuire 2007
Bonny McDonald 2012
Rain Prud'homme-Cranford 2016
Charlie Rauh 2018
Roddie Romero 2014
Donney Rose
(Baton Rouge Slam Team) 2010, 2019
Naomi Shihab Nye 2013

Chancellor "Xero" Skidmore
(Baton Rouge Slam Team) 2010, 2012
Tim Seibles 2011
Patricia Smith 2017
Olympia Vernon 2010
Cedric Watson 2018
Latasha Weatherspoon 2010, 2014
Lana Wiggins 2007
Jocelyn Young
(Baton Rouge Slam Team) 2010
Reggie Young 2007
Luis Urrea 2014