THE FESTIVAL
OF WORDS NOVEMBER 4-5, 2022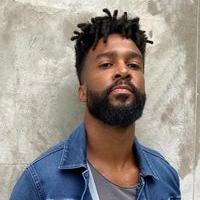 FEATURING

Clemonce Heard


Clemonce Heard is the winner of the 2020 Anhinga-Robert Dana Poetry Prize selected by Major Jackson. His collection, Tragic City, which investigates the events of the 1921 Tulsa Race Massacre, is forthcoming from Anhinga Press in October of 2021. Heard was a recipient of a 2018-2019 Tulsa Artist Fellowship and was the 2019-2020 Ronald Wallace Poetry Fellow at the University of Wisconsin-Madison. He earned an BFA in graphic communications from Northwestern State University, and an MFA in creative writing from Oklahoma State University. Heard's work has appeared or is forthcoming from The Missouri Review, Cimarron Review, World Literature Today, and elsewhere.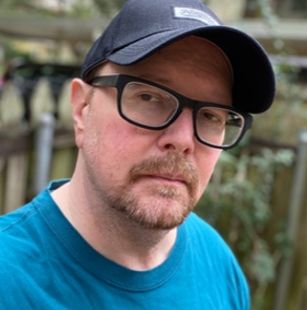 FEATURING

John McNally
John McNally is author or editor of nineteen books, including the forthcoming thriller The Kingdom of Lost Souls (Mysterious Press, 2023). He is author of three other novels (The Book of Ralph, America's Report Card, and After the Workshop), three story collections (Troublemakers, Ghosts of Chicago, and The Fear of Everything), a memoir (The Boy Who Really, Really Wanted to Have Sex: The Memoir of a Fat Kid), a YA novel (Lord of the Ralphs), and three books about writing (The Creative Writer's Survival Guide: Advice from an Unrepentant Novelist, Vivid and Continuous: Essays on the Craft of Fiction, and The Promise of Failure: One Writer's Perspective on Not Succeeding). John's work has appeared in over a hundred publications, including the Washington Post, the Sun, San Francisco Chronicle, and Virginia Quarterly Review. His fiction and nonfiction have been anthologized in Long Story Short (University of North Carolina Press), New Sudden Fiction (Norton), Don't You Forget about Me: Contemporary Writers on the Films of John Hughes (Simon Spotlight), Winding Roads: Essays in Writing Creative Nonfiction (Longman), and Behind the Short Story: From First to Final Draft (Longman), among others. He has had optioned screenplays (Paramount Pictures), a screenplay in development (Anonymous Content with the producer of Winter's Bone), a development deal for a series (Bonfire Legend, producer of Bone Tomahawk), and commissioned feature screenplays, treatments, and script doctoring from a prominent Norwegian film studio. He has been a finalist for the National Magazine Award and the recipient of fellowships from Paramount Pictures (Chesterfield Writer's Film Project), the University of Iowa (James Michener Award), George Washington University (Jenny McKean Moore Fellowship), and the University of Wisconsin-Madison (Carl Djerassi Fiction Fellowship). John began teaching fiction writing in 1989. He has been Writer-in-Residence since 2013.
FEATURING

Ashley M. Jones


Ashley M. Jones is Poet Laureate of the state of Alabama (2022-2026). She received an MFA in Poetry from Florida International University (FIU), where she was a John S. and James L. Knight Foundation Fellow. She served as Official Poet for the City of Sunrise, Florida's Little Free Libraries Initiative from 2013-2015, and her work was recognized in the 2014 Poets and Writers Maureen Egen Writer's Exchange Contest and the 2015 Academy of American Poets Contest at FIU. She was also a finalist in the 2015 Hub City Press New Southern Voices Contest, the Crab Orchard Series in Poetry First Book Award Contest, and the National Poetry Series. Her poems and essays appear or are forthcoming in many journals and anthologies, including CNN, the Academy of American Poets, POETRY, Tupelo Quarterly, Prelude, Steel Toe Review, Fjords Review, Quiet Lunch, Poets Respond to Race Anthology, Night Owl, The Harvard Journal of African American Public Policy, pluck!, Valley Voices: New York School Edition, Fjords Review: Black American Edition, PMSPoemMemoirStory (where her work was nominated for a Pushcart Prize in 2016), Kinfolks Quarterly, Tough Times in America Anthology, and Lucid Moose Press' Like a Girl: Perspectives on Femininity Anthology. She received a 2015 Rona Jaffe Foundation Writer's Award and a 2015 B-Metro Magazine Fusion Award. She was an editor of PANK Magazine. Her debut poetry collection, Magic City Gospel, was published by Hub City Press in January 2017, and it won the silver medal in poetry in the 2017 Independent Publishers Book Awards. Her second book, dark // thing, won the 2018 Lena-Miles Wever Todd Prize for Poetry from Pleiades Press. Her third collection, REPARATIONS NOW! is forthcoming in Fall 2021 from Hub City Press. She won the 2018 Lucille Clifton Poetry Prize from Backbone Press, and she is the 2019 winner of the Lucille Clifton Legacy Award from St. Mary's College of Maryland. Jones is a recipient of a Poetry Fellowship from the Alabama State Council on the Arts and a 2020 Alabama Author award from the Alabama Library Association. She was a finalist for the Ruth Lily Dorothy Sargent Rosenberg Fellowship in 2020, and her collection, REPARATIONS NOW! was on the longlist for the 2022 PEN/Voelcker Award for Poetry. She currently lives in Birmingham, Alabama, where she is founding director of the Magic City Poetry Festival, board member of the Alabama Writers Cooperative and the Alabama Writers Forum, co-director of PEN Birmingham, and a faculty member in the Creative Writing Department of the Alabama School of Fine Arts. Jones is also a member of the Core Faculty at the Converse University Low Residency MFA Program. She recently served as a guest editor for Poetry Magazine.




Past Featured Authors
Jack Bedell 2018
Darrell Bourque 2009, 2010, 2013, 2017
Jericho Brown 2015
Patricia Cravins 2007
Desiree Dallagiacomo 2011
Jarvis DeBerry 2012
Toby Daspit 2010
Toi Derricotte 2011
Anderson Dovilas
Cornelius Eady 2019, 2018
Kendra Hamilton 2010
Kelly Harris 2012
Ava Leavell Haymon 2014
Rebecca Henry 2013

Yuri Herrera
D'Andre Hill
(Baton Rouge Slam Team) 2010
Ravi Howard 2009
Ladee Hubbard 2018
Kirby Jambon 015
Barb Johnson 2011
Allison Joseph
Julie Kane 2012
Fabienne Kanor 2013
Randall Kenan 2012
Saddi Khali 2007
Genaro Ky-Li Smith 2013
Yvette Landry 2016

Corey Ledet 2015
Akeem Martin 2013
Patrice Melnick 2012
Jessica Powers 2009
Mona Lisa Saloy 2009
Clare L. Martin 2007
Jerry McGuire 2007
Bonny McDonald 2012
Rain Prud'homme-Cranford 2016
Charlie Rauh 2018
Roddie Romero 2014
Donney Rose
(Baton Rouge Slam Team) 2010, 2019
Naomi Shihab Nye 2013

Chancellor "Xero" Skidmore
(Baton Rouge Slam Team) 2010, 2012
Tim Seibles 2011
Patricia Smith 2017
Olympia Vernon 2010
Cedric Watson 2018
Latasha Weatherspoon 2010, 2014
Lana Wiggins 2007
Jocelyn Young
(Baton Rouge Slam Team) 2010
Reggie Young 2007
Luis Urrea 2014